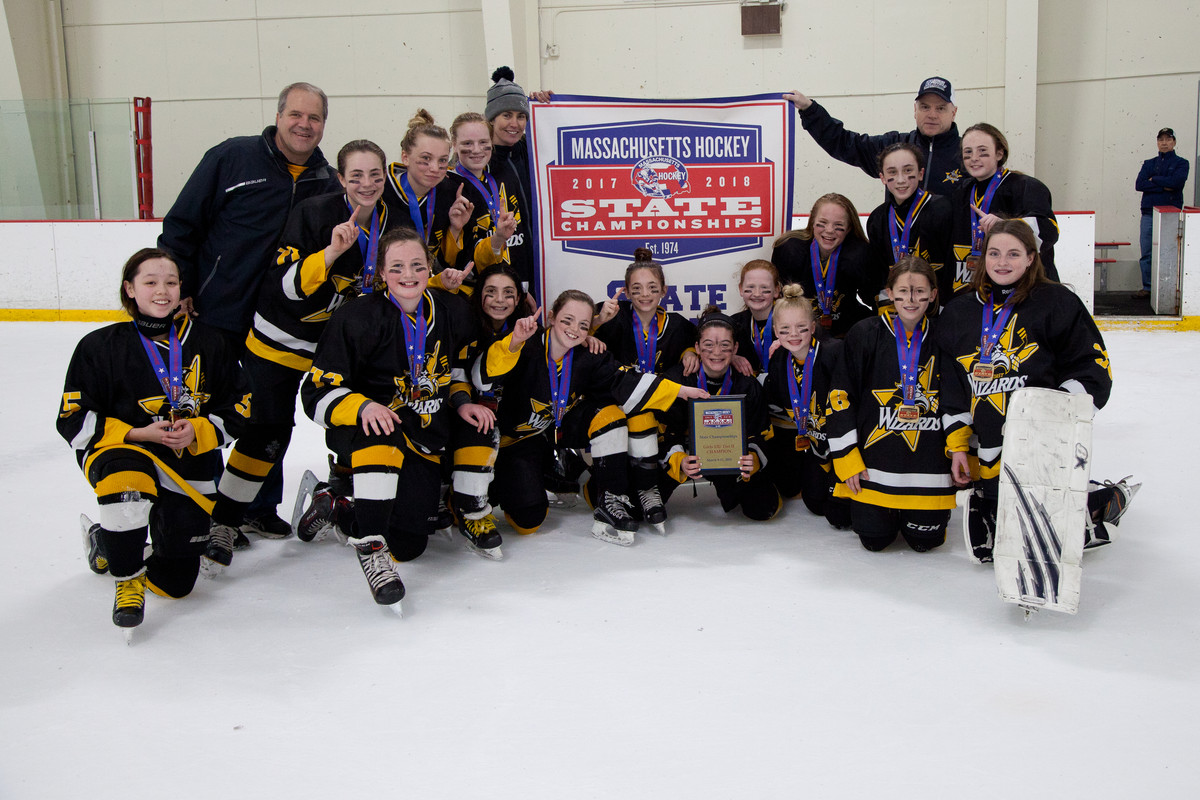 Two-time Olympic medalist? Yes. Patty Kazmaier winner? Yes, again. Groundbreaking NHL analyst? Yep. Coach on each of her four kids' youth hockey teams? Yes, yes, yes and yes.
AJ Mleczko sees a lot of hockey these days. Between commuting from suburban Boston to 20 Islanders games as a studio analyst for MSG, along with keeping up with the busy slates of her kids – daughters 14 and 12, sons 10 and six – the former Harvard star doesn't go many days without a trip to the rink this time of year.
And she'll bring some well-formed opinions with her.
One of them is a firm belief in moving players around the ice to expose them to different positions. Once Mleczko even kept a spreadsheet for tracking where she'd put players during a long squirt season to insure they were seeing the ice from different places.
"I'm a huge believer in moving kids around," she says. "Maybe more so than any other coach I have met or worked with. For my daughter's 12Us, I move them around constantly."
Wings play center—and D. Centers play wing—and D. Defensemen play up front, and the shifting continues.
Even from her earliest days as a coach, Mleczko approached the game as a way to introduce all parts that she loves to her daughter and her friends.
"Primarily, it was development," says Mleczko, who won her first Olympic medal as a forward and her second while playing defense. "I felt like these kids have no idea what position they play. They might say they want this or that, but they're 8- or 9- or 10-years-old. What I found was kids had a little more fun and it took pressure of them."
Mleczko said it's not without its challenges, though.
"Some kids don't handle [moving to uncomfortable positions] as well," she says. "And it's not so much their ability as it is their confidence. What I learned with my second child is that I can still move kids around, but, with some, I have to be a little more patient. I can let them know it might be for a certain number of games so they won't just close their eyes and try to get through it or worry about making mistakes. They can explore a little bit."
The trial and errors begin at home with her own daughters, who she implements the importance of playing multiple positions on the strongest.
"I really feel strongly that my oldest daughter is a defenseman, just the way she plays and sees the game. And she plays mostly 'D' now, but I put her at forward whenever I can," Mlecsko said. "And when she plays forward, she wants to play center because it's the most similar to defense. And she hates playing wing. So I put her at the wing."
Still, Mleczko is not, as she puts it, "in the business of making kids hate hockey." Quite the contrary. So while some players benefit at different rates, it seems so many not only eventually do, but their teams do, too.
"When they have a little bit more experience [in different positions], come February or March when the games 'matter more,' kids are more resilient," says Mleczko. "If a defenseman rushes the puck and a forward gets stuck back there, they know what to do. They know how to play defense. So it benefits the team in the long run."
Moving kids around is also a most effective way not only to build better, more well-rounded hockey players, but also to build players with some empathy. In addition to the player development benefits, a player exposed to multiple positions is less likely to commit hockey crimes that range from not backchecking to winging pucks around the boards on a breakout.
"Whether or not they end up at the position I put them in," Mleczko says, "I think it helps them tremendously when they go back to the position where they're most comfortable."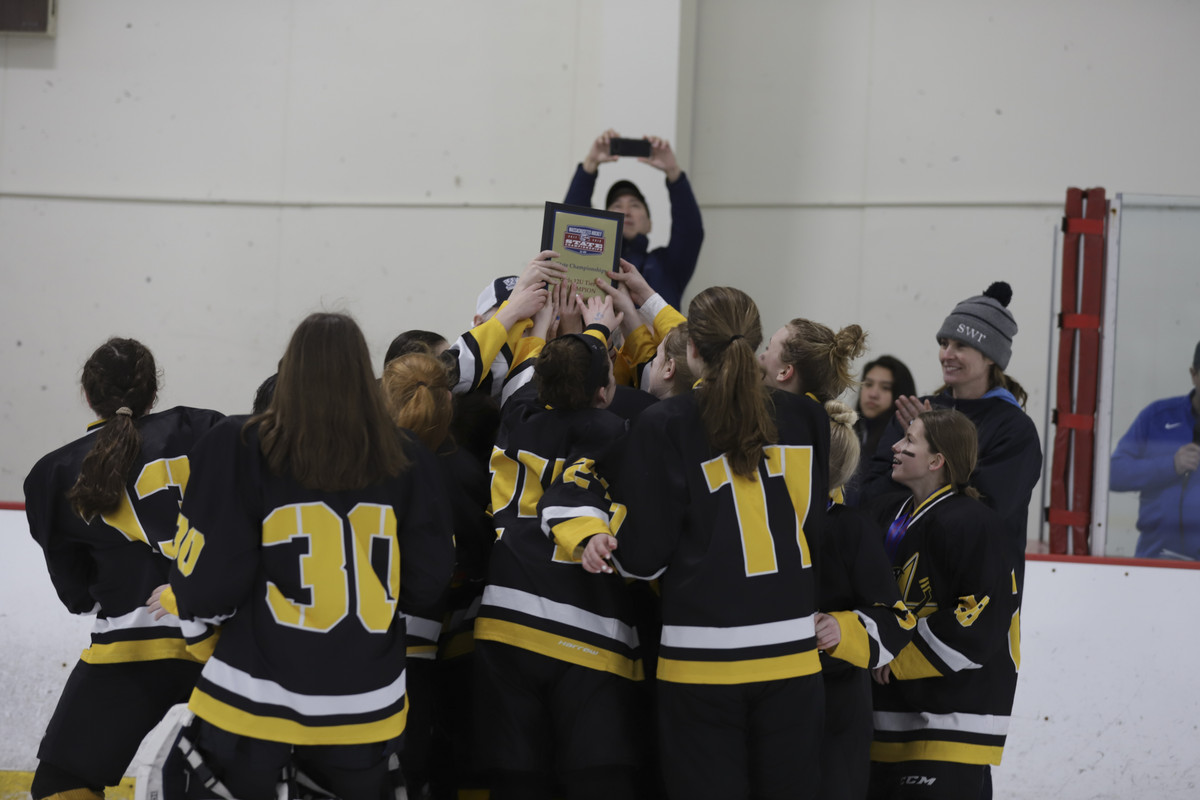 Mleczko's benefits of moving up front:
"When a defenseman moves up to forward, it can feel like you're a chicken with your head cut off. As a forward, in the offense of zone, you have less time – but I don't mean to make it sound harder because all positions are hard for their own reasons. As a forward, it's more reactive. At center, if everyone is playing their position, you're the only one going goal line to goal line. Centers can be constantly weaving. If you're moving up to wing, it's more stops and starts physically."
Mleczko's benefits of moving back to 'D':
"If you're playing defense, you generally have more time. But there is generally more pressure on each decision, too. For a forward going back to 'D,' it's skating. But it's agility skating, not speed skating. It's constantly pivoting. And it's having the puck on your stick. It's vision. You have to be a better passer. Forwards don't agree with me on that, but I think that first pass is critical. So if I put a very offensive forward back on 'D,' it can be scary as a coach. They can be trying to spring themselves. And you have to be thinking defense first."
Mleczko's benefits of playing goal:
"My son wants to play goalie because his older brother is a goalie. I'm not sure I can handle [being the mother of two goalies], but I think it is good for them to play. For all the same reasons. You can appreciate how hard it is. It's really easy to be critical of a goalie until you get in their shoes. The good part for my older son … is that he loves it. So, even as a mite when he just got to play occasional games, he was so jazzed. He woke up early. And this is a 7-year-old. He was into it. If he's going to be excited about it and it keeps him coming back to the rink, then I'm all for it."